Saving Money on Refrigeration Systems
It's becoming more important these days to reduce energy consumption. Here are some ways you can improve your bottom line when it comes to refrigeration operating costs.
Preventative Maintenance
Recent changes in regulations have made most refrigeration systems obsolete in design and a liability from a maintenance cost perspective. Fact – most breakdowns in equipment are both predictable and avoidable. Proper maintenance is critical in realizing maximum efficiency of refrigeration equipment and reduced energy costs. Refrigeration systems operate at maximum efficiency only if its critical components are running within the parameters in which they are designed. Everything must be in balance: gas pressure, heat transfer, static pressure of airflow and the controls and settings that monitor these functions.
Replace vs. Repair
Refrigeration systems are typically 60-90% of a company's power bill. Depending upon the age of the system, as well as the type of refrigeration, it may be advantageous to explore the need for an update to your system or a complete replacement. Modern systems are more efficient than those designed in past decades. Anything mechanical will eventually lose efficiency and inevitably wear out. How old is your current refrigeration system?
Take action!
There have been many technological advances in the refrigeration world; to ignore them may be costly. Custom Refrigeration Solutions is ready to evaluate your current system.
_______________________________________________________________________
REFRIGERATION SYSTEM MAINTENANCE
Refrigeration System Maintenance – Cleaning Condensing Unit Coils
As an industrial/commercial refrigeration company, it is our responsibility to keep our customers updated on key areas of maintenance. We have chosen to discuss a relevant yet often neglected piece of your refrigeration system: the condensing unit.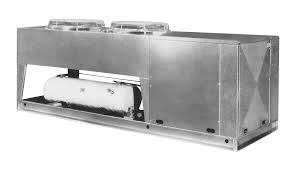 Refrigeration systems include several types of equipment, parts, and materials. Two of the major pieces of equipment are evaporators and condensing units. The evaporators are located inside the cooler/freezer. The condensing unit is located outside of the cooler/freezer and typically outdoors. This unit holds essential components for the functionality of the overall system. Being outdoors, the condensing unit will continually be subjected to the elements. Here in the Midwest, the Cottonwood trees can wreak havoc! While a dirty condensing unit may not seem major, dirty coils inside the unit can cause critical issues for your refrigeration system.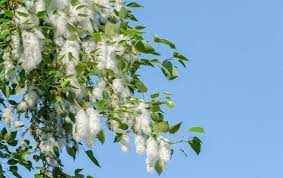 Dirty condensing unit coils do not work as effectively or efficiently as they were intended. The dirtier they are, the more energy they require to perform their intended function. This puts a load of stress on the overall system. Dirty coils will eventually cause malfunctions, lead to breakdowns, and generally decrease the lifespan of a refrigeration system. The dirt and debris on the coils will keep it from being able to perform the heat transfer from the refrigerant, thus making it work harder to pull heat from inside the cooler/freezer.
Keeping your condensing unit clean is imperative toward maintaining your refrigeration system's capacity, reducing system maintenance, and controlling energy costs. Scheduling a quarterly cleanup on the condensing unit is an uncomplicated way to avoid breakdowns and keep the refrigeration system running like it should all year long.
Custom Refrigeration Solutions is ready to help you maintain your condensing unit!